If you are considering having your dearly departed dog cremated, there are a number of things you should be aware of.
Many people choose this option because it is generally considered to be affordable. You will, however, need to get the details before making a decision.
The Cremation Process
There is a specific process that you will follow when having your dog cremated. It is a good idea for you to know the details of this process prior to getting started.
Find a Nearby Crematorium
First you will need to look for a crematorium in your area that you can take your recently deceased dog to. Once you have done this, you'll want to discuss all of your options with a member of the staff. After you have talked things over with them, you will set a date to bring your dog in.
You can refer to your veterinarian to find a reputable business for the cremation services you need. It is also a good idea to go online and research crematoriums in your area so you can find one with a solid overall reputation.
The International Association of Pet Cemeteries' and Crematories can also be of help when you need to find these services. It is very important that you do not choose just any business to handle the cremation of your deceased pet.
Bring Your Dog to the Crematorium
Dropping your dog off at the crematorium won't cost you anything. You will also most likely be able to have them picked up. This serve is typically available at no additional cost, unless it is outside of regular business hours. If this is the case, you may have to pay a fee of around $30-$40.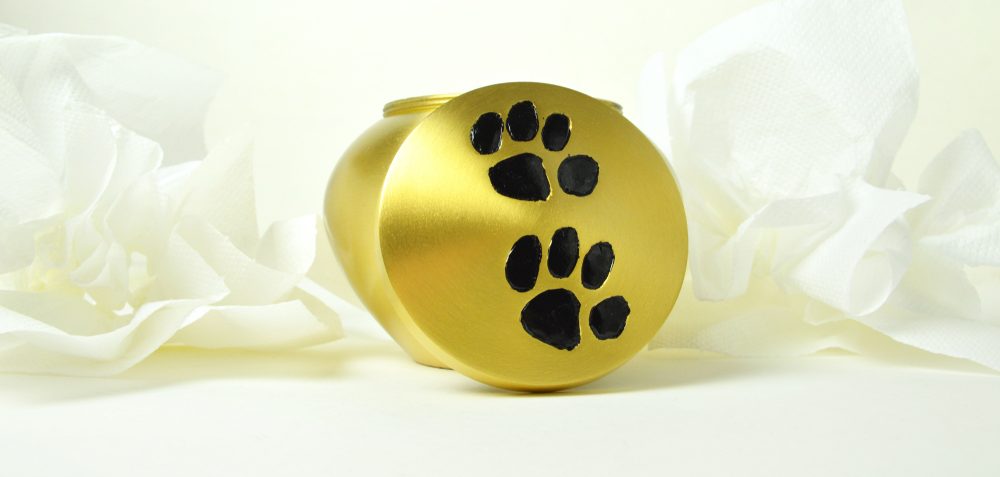 Your Dog is Cremated
Once you have dropped your dog off at the crematorium, they will be promptly cremated in a special machine that is capable of heating up to 1800 degrees Fahrenheit. All that will be left is the dust of your pet. Any microchips, surgical pins or other non-organic materials will be separated from the ashen remains of your pet before you receive them.
Take Receipt of the Remains
Next you will be given the remains of your dog, which will come in a container of your choosing. Most crematoriums offer a variety of urns that you can choose from. Make sure that you take the time to see what some of your options are like before settling on anything in particular.
Urns for pets can range from $50 to over $1,000, depending on what you are interested in. You can even buy mini keychain urns that you can put a little bit of your dog's ashes in. This provides you with a way to keep a little bit of them close to you at all times. These containers usually don't cost more than $25 or so.
You may even be able to have a custom urn created for your pet's remains. Just keep in mind that this option can get fairly pricey.
Average Cost of Cremation
The average cost of having a dog cremated ranges from $50 to $700. There are a number of factors that determine how much you pay, including the overall size of the dog.
Cremation services in large urban areas tend to cost more than in small towns.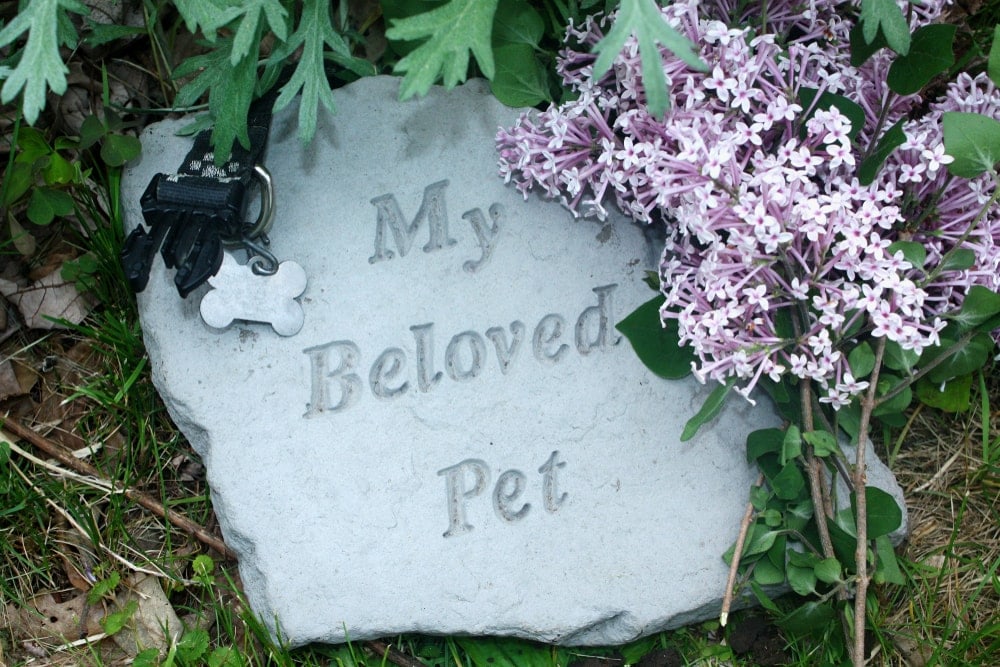 Cremation Options
It is important to keep in mind that there are different pet cremation options available, including:
Individual cremation: This option will have your dog cremated by itself with no other animals. While this is by far the most expensive option, it does ensure that no other animal's remains are mixed with your dog's.
Semi individual cremation: There is another option where your dog will be cremated with others, but partitions are used to prevent mixing of remains.
Group cremation: This option involves having your dog cremated with other animals, so the remains will be a mix.
What am I Supposed to do with my Dog's Remains?
You can do whatever you want with your dog's ashes, though most people tend to either spread them somewhere or display them in an urn. If the idea of spreading their ashes seems appropriate, consider doing it somewhere your dog enjoyed. Perhaps you can spread their remains on the beach or even at a park they enjoyed going to with you. There is no wrong answer—you just have to listen to your heart.
Cremation vs. Burial
As we mentioned above, a lot of people choose to have their dogs cremated because it is such as economical option. The fact is that having your pet buried can cost upwards of $1,500. This is something that is not in everyone's budget, and there are a number of expenses involved.
If you are going to choose the burial option, you'll have to first buy a plot, which can cost up to $600. There is also the cost of a casket, which can be very expensive depending on what you choose.
When it comes right down to it, cremation is a much more affordable overall option. It also gives the bereaved owner a number of options to choose from, which is always nice.
Conclusion
The average cost of having one's dog cremated ranges from $50 to around $700.
The size of your dog and the crematorium you choose will both affect how much you pay for this service.
It is important that you take the time to find a reputable cremation service in your area, which your veterinarian can help with.
There are different cremation options available for your pet, so make sure you understand what all of them are before making a decision.
Individual cremation is the most expensive option, but it ensures that none of your pet's ashes are mixed with another animal's.
There are a variety of urn options available for storing your dog's remains, so take the time to see what some of them are.
The fact is that having your dog cremated costs less than half of what it does to have them buried.