Yes, it can be expensive to board a horse but when you consider the purchase price and upkeep on a property for your horse, it does not seem all that expensive.
Just how expensive it would be to board a horse would depend on a variety of things.
What Goes Into The Cost Of Boarding a Horse
Before you even purchase a horse, you have a place to board them. If you are going to have to board a horse, many factors affect the price of boarding. Know the average cost to make sure you can afford it before buying a horse.
1. Location
If the stable is in or close to an urban area, it is going to be more expensive. In a rural area, where space is not as limited and the fodder is easier to get, it will be cheaper. In urban areas, the land costs and taxes are going to be higher so the owners will figure that in their cost. If there is more competition for boarding a horse in an urban area the supply and demand can cause the prices to rise.
When looking at a location, balance the cost of the higher stable near you with the time and cost of driving to a stable farther away. It may be cheaper to choose a stable a bit farther away. The areas that are central to equine events are also going to be more expensive.
2. Amenities and facilities available
The price of boarding will be more if the stable offers:
Indoor areas
Groomed riding rings
Wash racks
Trails
Larger stalls
Jumps
Automatic feeders or waters
New barns
It is costly to build and maintain well-equipped boarding facilities so that will be reflected in the cost.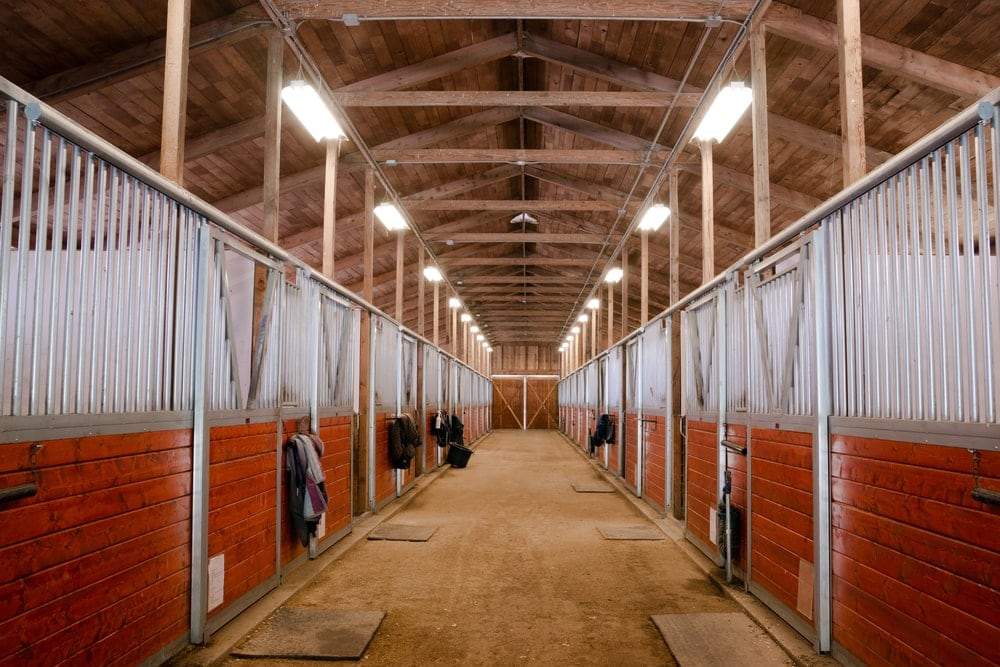 3. Services provided
Services can range from full board to self-care. The more services you choose, the more expensive it will be. Sometimes, services will be added to the regular board bill.
Before you sign a contract to board your horse make sure that it outlines what is and is not included when you board your horse and the price you pay. Some of the extra services can include handling the horse for farrier and veterinarian visits, lessons and coaching, extra supplements and fees, and more.
Types Of Boarding
1. Full boarding
When you choose full boarding, everything will be supplied. The horse will be fed and watered, stalls will be cleaned, and basic feeds supplied. If you supply any supplements, they will be given to your horse but if they supply the supplements, you will probably be charged for them. The horses will also be turned out daily for exercises. This will probably be an extra charge, but they will be blanketed according to the weather.
The owner of the horse will arrange for farrier and veterinarian visits as needed. The owner will need to be there for these visits or pay for someone else to be there. Sometimes lessons are included in the charge. You should try to visit your horse frequently but some owners do not visit their horses for weeks.
2. Self-care boarding
As the type of boarding indicates, the owner supplies everything your horse needs but the fencing and shelter. You may need to supply the buckets or trough but water should be available. You will also have to buy and bring in your own feed. This includes bedding for the stalls and hay. Depending on the agreement you sign, your horse may or may not be checked each day.
You will have to go out there at least once a day to clean stalls and take care of your horse. When you use self-care, they will provide the place in which to keep your horse but not the actual care. This means you have to do it all. Before you choose this type of boarding, you need to look at your schedule, make sure you can make the daily visits. You also need to take in the weather and what it will be like in the winter if you live where winter weather can get bad.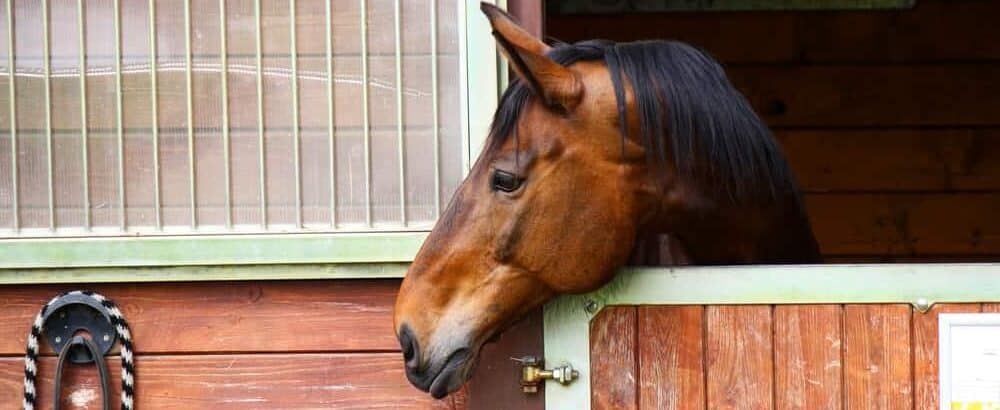 3. Average Costs Of Boarding a Horse
Horse boarding is usually charged by the month. On average, it can cost from $50 to $1,200 a month but most charge $150 to $400 a month. If you are required to bring in your own supplements, salt, and hay, that can add another $50 to $100 a month to the cost. There are also training fees and other miscellaneous fees that are unexpected.
Farrier services—you will need to have your horses hooves trimmed, which costs $20 to $50 each month. If you need to have your horse shoed, that can cost from $75 to $135 a month, depending on where the horse is boarded. If your horse has a cracked hoof, for example, and needs corrective shoeing, that can cost on average $175.
Tack and grooming—one of the reasons that people buy a horse is to go riding. You will need a halter, lead, saddle, pad, bridle, and bit. This costs a few thousand dollars and lasts five to ten years. You can get used equipment but it may not last as long. You will also need grooming supplies, which include curry comb, soft and hard brushes, hoof pick, face sponge, tail and mane comb, sweat scraper plus a bucket to carry it in.
Conclusion
With some boarding places, you may be able to cut the payment by offering to help out with your horse, such as bringing in the food, exercising them, etc.
Talk to other horse owners to see where they board their horses or ask for recommendations
Always read your contract to make sure what is and is not included in their services.
Check out the boarding stables to see how it is run, how the horses are taken care of to make sure it is a good fit for your horse.
Health care can cost $77 to $250 a year.