It is important to keep your dog clean, and mobile dog grooming is worth looking into.
These businesses can provide you with a number of services without any inconvenience. If you want your groomer to come to you, this is definitely worth looking into.
Benefits of Mobile Dog Grooming
There are quite a few benefits to hiring a mobile dog grooming company that you should consider before making a decision.
Convenience
If you don't have a vehicle or you are just very busy, you might want to pay the groomers to come to you. This will save you from having to travel to them, which can a real hassle depending on what your dog is like. It can save you quite a bit of time and effort. If your dog doesn't do very well with car rides, this is an option to seriously consider.
It's just as good as a regular groomer
You should keep in mind that mobile dog groomers are just as good as brick-and-mortar businesses. They are set up to provide a wide range of grooming services, including nail clipping, bathing, teeth scraping, and more.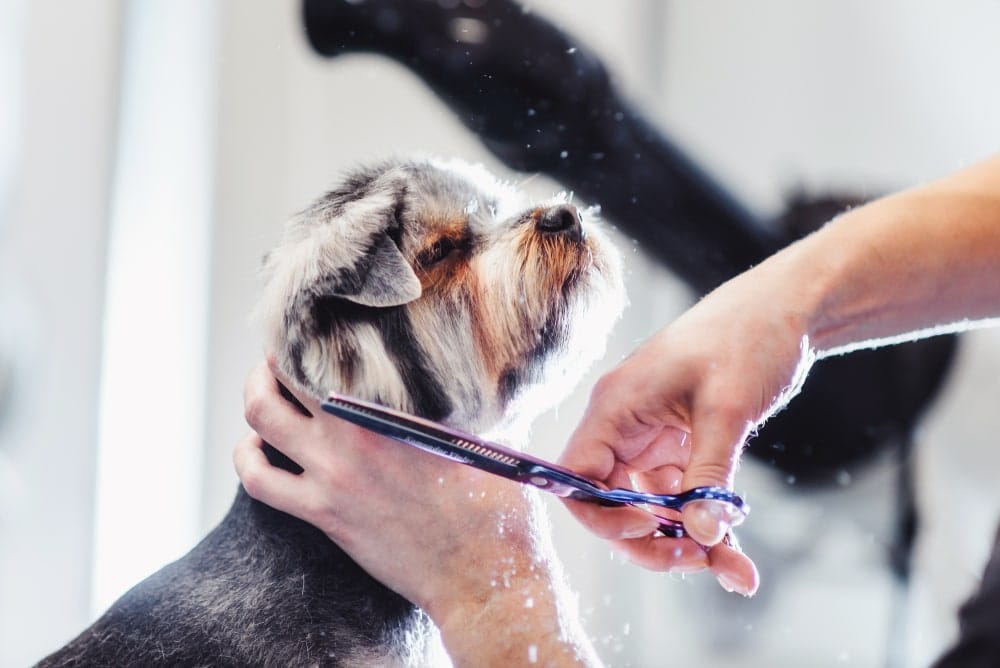 Your dog gets all of the groomer's attention
Another reason to consider hiring a dog groomer is that your dog will receive the groomer's complete attention. At regular grooming businesses, it is typically very chaotic with a lot of going on at once. With these businesses, each dog is cared for well with one or more people focusing on just them.
Drawbacks of Mobile Dog Grooming
The biggest drawback to hiring a mobile dog groomer is the price. There is no question that most of these businesses charge more for their services because of the convenience factor. If you can afford the additional expense, it can certainly be worth it.
Another potential downside of these businesses is that they aren't always available when you want them. Depending on how many vehicles they have, you might have to wait a little while before you can take advantage of their services.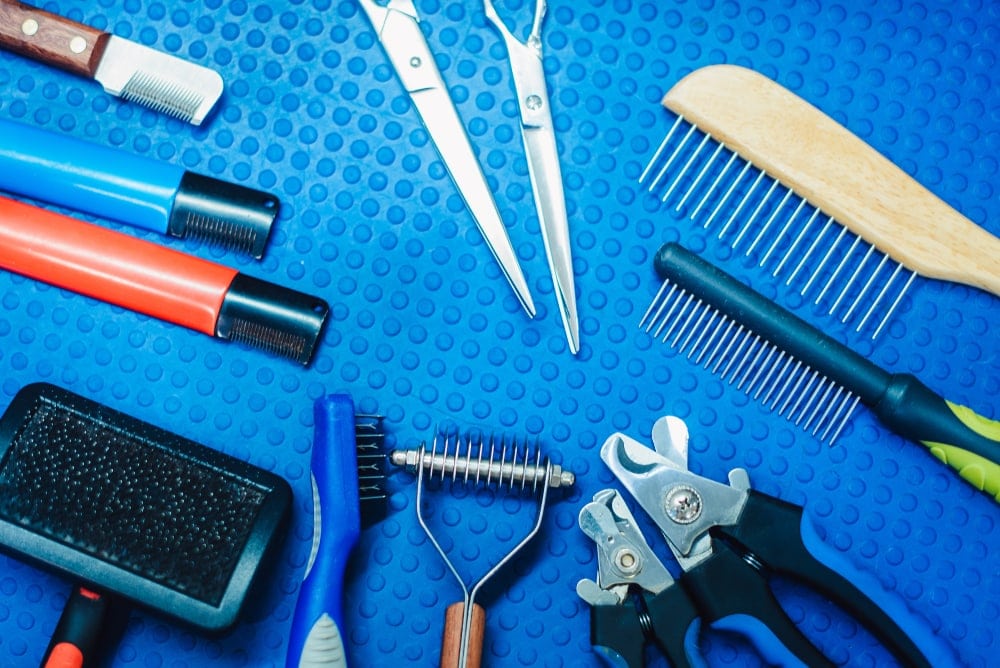 The Cost of Mobile Dog Grooming Services
Some of the different factors that can affect the cost of these services include:
1. The Specific Service
While mobile dog groomers typically charge a bit more than traditional businesses, their services are often still affordable. The total cost can depend on the specific services you need. They offer everything from nail trimming to ear cleanings.
2. Breed
The breed of your dog is something else that will affect how much you pay. These businesses tend to charge more for long-haired dogs. Some of them even charge based on the size of the dog. You should get this information before deciding which business to hire.
3. Location
Even the area you live in will play a role in how much you have to pay for these services. Some areas tend to be cheaper than others. If you live in a big city, you'll probably spend more than someone who lives in a suburb or rural area.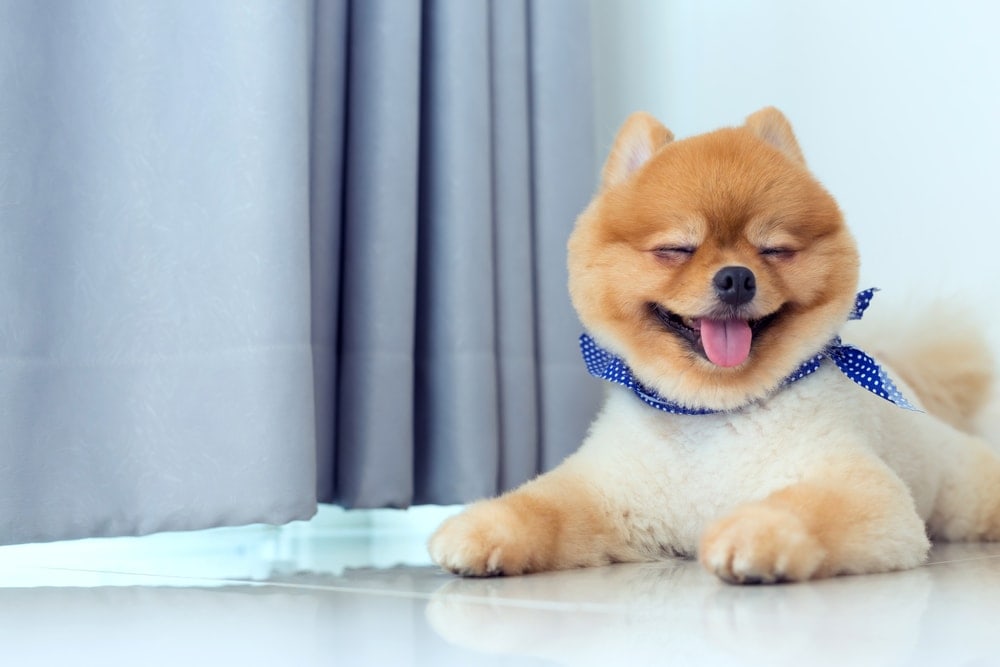 Average Cost of Mobile Dog Grooming
You can expect to pay anywhere from $30-$80 for mobile dog grooming services. A lot of these businesses have websites that you can visit to check their prices. Take the time to look into this so you can make the right decision on one business in particular.
Nail Clipping: Hiring a mobile dog groomer to come and clip your dog's nails shouldn't cost more than $30, even if you live in an urban area. The average cost for this service is around $20.
Dental services: If you want to get the plaque removed from your dog's teeth, a mobile dog groomer might charge anywhere from $100 to over $200. This is an important thing to have done from time to time, as it helps prevent gingivitis.
Bathing: Just getting your dog a bath and standard grooming treatment will run you about $40 or $50. The vehicles these businesses use are set up in a way that allows them to thoroughly bathe any size dog very efficiently.
Convenience fee: Many of these businesses also charge a convenience fee on top of the price for the actual service. This is something else that you will have to look into when researching your options in the area. This fee is usually anywhere from $10 to $25. Businesses in populated urban areas tend to charge the most.
How Can I Save Money on Mobile Dog Grooming?
There are some ways that you can save money on mobile dog grooming services. The best thing you can do is to compare prices with various companies in your area. This will allow you to find a good groomer while staying within your budget.
If you need grooming services for multiple dogs, you might be able to get a discount. Take the time to find out which of these businesses near you are willing to reduce the price. There may be other types of discounts that you can take advantage of as well.
You should also consider putting off getting your dog groomed if it's not really necessary. The fact is that most dogs don't need to be bathed or receive grooming services very often. Think about whether or not it is really needed before spending any of your hard-earned money.
Final Thoughts
Mobile dog grooming businesses are on the rise due to all of the demand for the services they offer. If you are interested in hiring one of these groomers, you need to consider a number of things. You'll want to know which services you need and how much you are willing to spend.
Take a look at your budget to see whether or not this is something you can afford at the moment. While these services can be very convenient, they tend to be fairly expensive. Remember to spend some time researching some of your options and comparing prices. This is the best way to get exactly what you need without spending more than necessary.