It is common for people to tip their dog groomers, but it can be a little tricky if you aren't "in the know".
If you are going to pay for professional dog grooming services, it is important that you learn about what is considered to be acceptable when tipping.
What to Consider Before Tipping
Before you decide how much to tip a dog groomer, you will need to consider a few key factors. These things will ultimately determine how much extra you should give this person.
Professionalism
When you are considering how much to tip a dog groomer, you'll want to factor in their overall behavior. How professional was the dog groomer? Did they explain the process and communicate everything clearly? These are some of the questions that you should ask yourself before settling on a tip amount.
Your Dog's Comfort Level
You should also factor in how comfortable your dog was during the grooming process and how the person handled them. While some dogs are naturally very anxious and fidgety, a good dog groomer should keep the animals they work with as calm as possible. If the groomer did a good job of keeping your dog calm, you'll want to factor that into the tip you leave them.
The Results
One of the most important things that will determine how much you tip a dog groomer is the outcome of the services. If your dog looks great, you'll probably want to leave them a decent tip. If their hair and/or nails are still too long, a lower tip is most likely acceptable.
Services Rendered
The services that you pay for should also influence the amount that you tip your dog groomer. There are certain services, such as bathing or teeth cleaning, that demand something extra. The more involved the services are, the more you should tip the groomer. It is kind of the same with bartenders—the more complicated the drink order, the bigger the tip.
Your Dog's Behavior
If you have a dog that is especially difficult and fidgety, you might want to give the groomer a generous tip. The harder your dog makes their job, the more you'll want to compensate them. You'll also want to warn them ahead of time so they know what they are in for. Most professional groomers won't refuse to work with difficult dogs, unless they are genuinely aggressive.
Average Tipping Amount
It is fairly standard to tip a professional dog groomer anywhere from 15 to 25 percent for the services they provide. This is about how much you should tip if the groomer does a good overall job.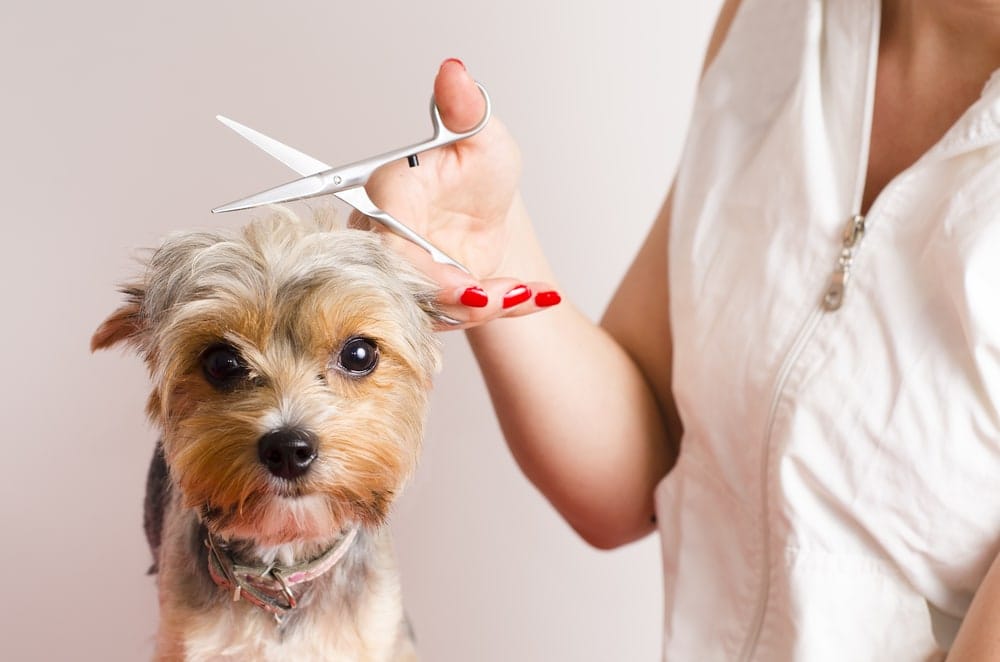 Questions to Ask Dog Groomers
There are numerous questions that you should ask dog groomers before choosing one in particular. This will help you with narrowing down your options. It is very important that you find the right person for these services when you need them.
How much experience do you have?
You will definitely want to know how much prior experience each person has when it comes to dog grooming. You'll also want to find out if they have a lot of experience with the breed of dog that you have, especially if it is very stubborn. This will give you a much better idea as to just how qualified each individual is.
Which Services are Included?
Most dog groomers offer various packages, and you'll want to know what is included in each one. This will help you get the best possible deal for these services. Some groomers offer better deals than others, so it is important that you get this information. This will help you get the most out of the money you spend.
Can I stay with my dog?
If you want to stay with your dog while the groomer does their thing, you'll need to make sure it is okay beforehand. Most of these professionals have no problem with the owner being present, provided they don't interfere in any way.
A lot of people choose to stay with their dogs to make sure that this person is not mishandling them at all. This is something you might want to do, at least for the first couple of sessions.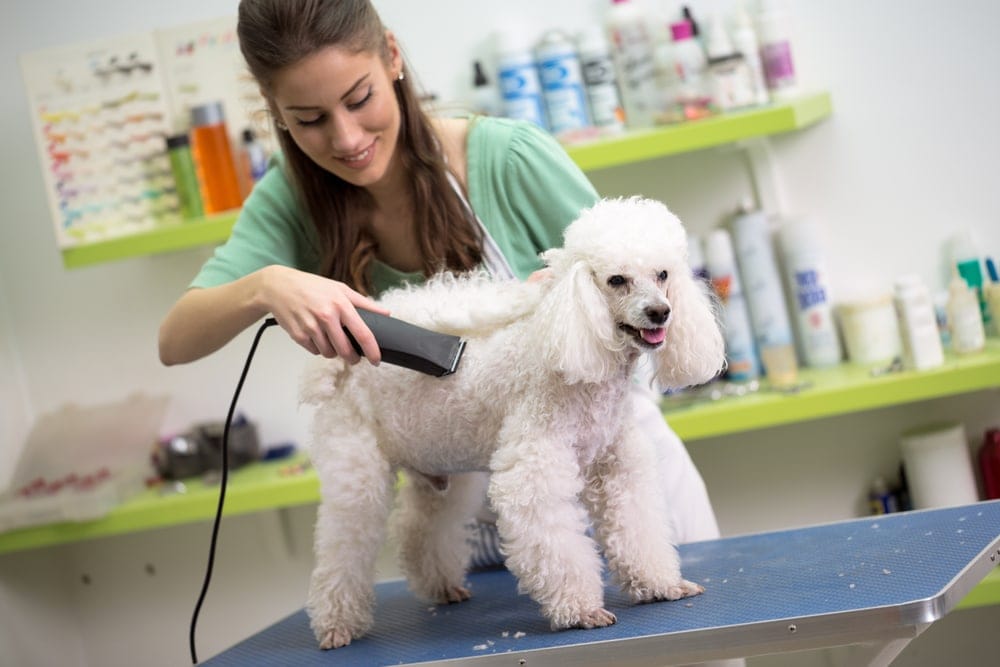 How long will the services take?
Make sure that you ask each groomer that you meet with how long their services take. If you want to find a professional who is efficient in doing this work, this is an important question to ask. You don't want to choose someone who rushes through and does a shoddy job, but you also don't want them to take too long.
Do you provide everything?
Some dog groomers don't provide everything that is required to render their services, so you need to find out about this as well. If there is anything that you need to provide them with, such as towels or shampoo, you'll want to know in advance. It is best to go with a groomer that has everything they need on hand. This will make everything easier for you, and it is fairly standard practice in this line of work.
Conclusion
The standard tipping amount for dog groomers is between 15 and 25 percent.
The overall level of professionalism that the groomer displays is something to consider before tipping them.
You also need to observe how comfortable the groomer made your dog while rendering their services.
The results of the grooming services are very important when it comes to deciding how big of a tip to leave.
For more complicated services like nail clipping or teeth cleaning, it is fairly standard to leave a larger tip.
If you have a dog that is very fidgety and stubborn, you should consider providing the groomer with some extra compensation.
Before you choose a certain groomer, make sure they have lots of experience.
Take the time to find out which services are included with each package the groomer offers.