There are actually a number of reasons for humping behavior among dogs.
If you've noticed your dog humping the air, there are multiple explanations to explore. It is important that you learn about this behavior so you can respond to it appropriately.
Humping Behavior in Dogs
Humping is a normal part of canine behavior that can occur in dogs that are less than one year old. While it is not an immediate cause for concern, it can be a sign that you need to take some sort of action. It is important that you first understand why your dog is doing this by examining some of the possibilities.
Why Your Dog is Humping the Air
1. They are Just Excited
It is certainly possible that your dog is thrusting its crotch in the air out of sheer excitement. This is fairly common when a dog is near a person or another animal that it likes. It's a non-sexual sign of excitement that is similar to jumping around or wiggling its butt back and forth.
You might notice that your dog starts humping the air when you walk through the door after being gone all day. This just means that they are happy to see you, which is ultimately a good thing. While not every dog does this, it is more common than you might think. Dogs of all different breeds have been known to display this type of excitement behavior.
2. It's a Play Type of Behavior
There is also a chance that your dog is humping the air because they are trying to be playful. This actually happens a lot with dogs that were not properly socialized at a young age. It could be that they just don't know how to engage in this behavior.
Your dog might hump the air or nearby objects as a way of trying to make friends with a new animal. This is something that can happen when you take an improperly socialized dog to a park where other dogs are present.
3. It's a Show of Dominance
Another very common explanation for a dog humping the air is that they are simply displaying dominant behavior. This could be your dog's way of letting another animal or person know that it is the boss. It is actually one of the most common reasons for humping in dogs.
This is something that dogs tend to do in a household that has other dogs. If you have just brought a new dog home, it is something that you might have to deal with at first. They are just trying to establish their dominance in the social hierarchy of your home.

4. They are Trying to Comfort Themselves
If your dog is feeling stressed or anxious, they might begin humping the air to comfort themselves. While this might seem a bit strange, it is a fairly common behavior that has been observed in lots of different dogs.
There are many reasons that a dog could feel stressed. They might be in the process of adjusting to a new environment if you have just moved into a different house. There's also a chance that your dog has an anxiety disorder due to genetics or a history of abuse. Dogs that are adopted from a shelter sometimes have this issue.
5. There is a Female in Heat Nearby
If you have a female dog that is in heat, your unneutered male dog might sense this and start humping the air. This is basically your dog's way of letting the female know that it wants to mate. While it is perfectly normal, it is something that can lead to unwanted puppies.
How to Get Your Dog to Stop Humping the Air
There are a few simple but effective tips to keep in mind when it comes to getting your dog to stop humping the air.
1. Get them Neutered
If your male dog won't stop humping the air, you should think about getting him neutered. This is a pretty definitive way to put an end to this behavior. There are a number of other benefits, including reduced aggression. This procedure is perfectly safe and will most likely improve your pet's overall quality of life.
2. Train Your Dog
You also have the option of training your dog so that it displays appropriate behavior when excited or wanting to play. This can be difficult if the dog is already a fully matured adult, but still not impossible. You may want to consider enlisting a professional trainer for this particular job.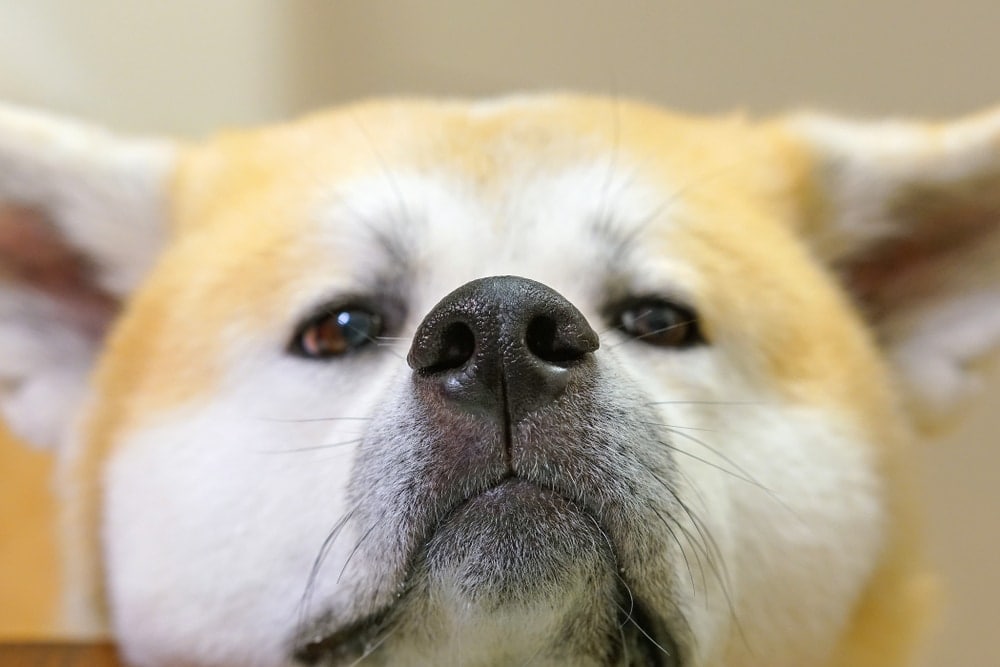 3. Reduce their Stress Level
If your dog is humping because it is stressed or anxious, you'll need to identify the cause. There is a chance that your dog will need to be put on medication. Even a low dose of anti-anxiety medication can be very helpful for a lot of these animals.
You might also want to think about spending more time with your dog. If it humps the air when you come home each day, try giving it a little more attention. This might turn down their excitement level a bit.
Conclusion
While humping behavior is perfectly normal for dogs, it can indicate an underlying problem.
A lot of dogs hump the air because they are excited to see their owner.
This could be a playful behavior with your dog, especially if it wasn't properly socialized at a young age.
If you have recently brought any new dogs into the house, your male dog might hump them as a show of dominance.
Humping as a means of displaying dominance is normal for dogs.
Dogs that are very stressed or anxious sometimes hump nothing in particular as a way of comforting themselves.
There is also a chance that your dog's humping is caused by a female dog that is in heat.
If you want to put a stop to this behavior, you should consider getting your dog neutered.
Spending more time with your dog could also help put an end to their humping.